We had state testing last week and it was long and draining! This was the first time in many, many years that 2nd grade had to take a state test. I am so glad it is over.
My weekend consisted of driving to Virginia to help my eldest son pack up his dorm room and bring most of it back with me. His last final is Tuesday evening and then he will be home for the summer. You can only imagine how a dorm room looked....I was there most of the day yesterday. I'm excited to have him home!
Have you entered the giveaway over at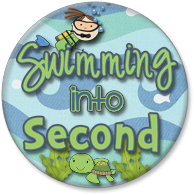 ? She is giving away a $20 gift certificate from
Hope everyone has a great Monday. I have to miss Tuesday to go to training....I'm glad I really don't have to do sub plans...this is my student teacher's last week and so the sub that they get me will not have to do any teaching. I think I will leave her some things to keep her busy though. I still need to decide what to get my student teacher as a farewell gift. Any suggestions?