Like many other of blogging teachers out there, I got a wonderful, quiet pencil sharpener. Now, mine was not this groovy green...its was the cool blue one. After I took it out of the box, my 7 year old son wanted to use it. He gathered as many pencils as he could find to sharpen. He did let me sharpen the first one...and then he went to town sharpening. Easy!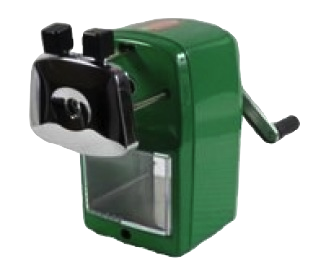 A few things that I loved about this pencil sharpener:
It is quiet.
It was easy for my son to use - which means my 2nd graders will be able to do it.
It is portable.
Love the blue color!
Pencils are very sharp.
Sharpened every pencil evenly.
Now, if you do not have one of these, you need to think about ordering one.
Thanks Troy for making such a great product!